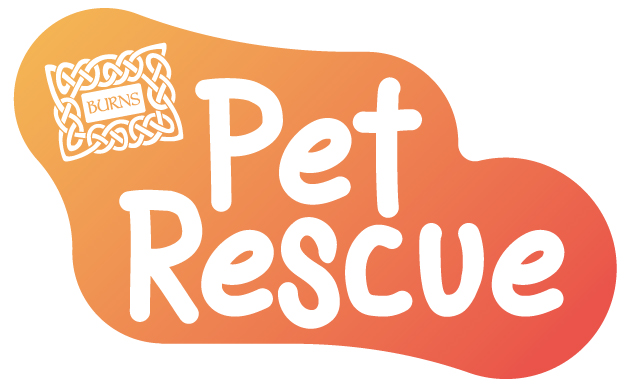 RSPCA Coventry & District Branch Proudly Sponsored By Burns Pet Food
Burns Pet Food and RSPCA Coventry have been working together for several years to ensure that animals in our care are provided with nutritious and wholesome food whilst in our care, that support doesn't finish there, Burns kindly provide every adopted animal an adoption pack which includes a bag of food and lots of information so that they can continue their Burns diet in their new home enabling our animals to continue with happy, healthy tummies!
Burns Pet Nutrition is the go-to brand for customers who believe in a natural approach to pet food. Burns
products are modelled on home-cooked food with pet health at the core of their operations.
Trading began in 1993 when business owner, John Burns, spotted a gap in the market for wholesome pet
nutrition which – at the time – was unheard of. Veterinary surgeon, John believes that many pet ailments are a
result of poor diet. That's why Burns formulas contain complete foods, natural ingredients and absolutely no
nasty surprises.
 Why do the RSPCA Coventry & District Branch use Burns?
All Burns products are natural, hypo-allergenic and free from artificial preservatives.
Burns is ideal for dogs prone to many health problems, for example:
 Digestive upset
 Itchy skin, ears and feet
 Behaviour problems
 Full anal glands
 Poo eating
 Bad breath
 Body odours
 Excess weight
 Persistent moulting
 Diabetes
 Allergies
Burns food is:
 Naturally delicious
 Hypo-allergenic
 Formulated without wheat gluten and soya
 Highly digestible
 Rich in nutrients
 Free from toxins
 Economical
 Suitable for all dogs
Healthy Solutions for Every Dog
Burns offer 8 ranges of complete dry dog food, 8 treat varieties and a moist food range to suit all needs,
breeds and ages. Whether customers have a German Shepherd with a food intolerance or an overweight
Yorkshire Terrier, the company offers healthy solutions for every dog.
To find out more about Burns and the products they offer visit www.burnspet.co.uk